The next Internet Millionaire Event With Jonathan Budd and the Empowered Entrepreneurs Team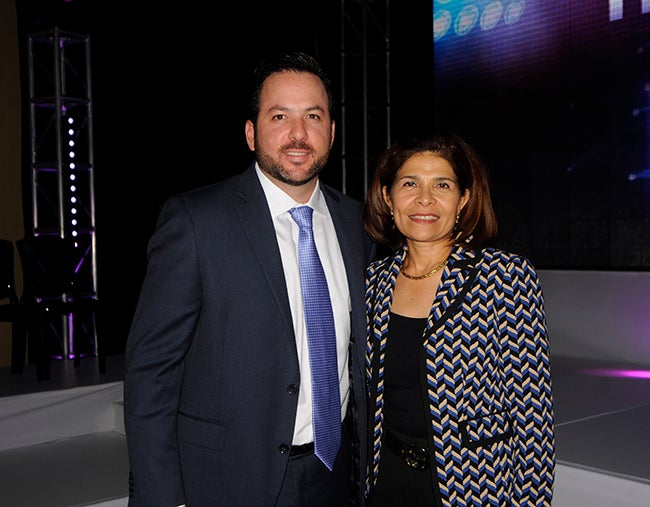 Who will be the Next Internet Millionaire? That is a great question. Jonathan Budd and his team over at Empowered Entrepreneurs hosted 'The Next Internet Millionaire' event Jonathan Schacher in San diego, September 24-26. 30 like minded entrepreneurs from across the globe attended the event to learn ways to increase the growth of their internet marketing businesses.
This event, with a $3, 000 price tag, was geared around using the social media marketing mediums like Youtube and Facebook. Video marketing has taken the place of the old written or copy based marketing used by nearly all businesses worldwide. Entrepreneurs have discovered many uses of the video based marketing. With the new restrictions placed on internet marketers by Google, methods of getting their content seen has taken on a whole new strategy. The greatest thing about video marketing: the 'bots can't see what you are marketing. By talking about what ever they want in the video, online marketers can advertise as much as they want without being censored by the search engines.
The other major player in the game is Facebook. When Google started kicking internet marketers off the web, earlier this year, people were furious thinking internet advertising would become too difficult to use. What no one realized was Google had literally forced people to change their tactics. Facebook has become the number 2 website on the internet today with over 500 million users. And the paid advertising that Facebook has, while it is not perfected, is where Google was at several years ago. Internet marketers are in a position to grow their businesses exponentially with Facebook. Think of Facebook as a penny stock that is about to go through the roof. How much money do you think a person could make if they had "insider secrets" about that stock just before it went from a few cents to hundreds of dollars. Can you say Million$ of Dollar$.
Facebook's paid advertising or PPC is in its infancy, for sure. But there is no better time to jump on and learn everything there is to learn about this sleeping giant. When Facebook reaches 1 Billion users, can you imagine what it could do for online marketing and internet businesses. The good news is Facebook is already on its way and they are working Very well with the marketing that we, as online entrepreneurs, are using. The MLM Launch Formula is the latest training product to be launched by Jonathan Budd a well known online top producer. This system is a 6 week coaching and mentoring program designed to show beginners and experienced network marketers how they can explode their current results into massive income in any business. Each of the programs 6 modules will be delivered inside the MLM Launch Formula members only site, on Monday afternoons. As well every Friday afternoon there will be a live question and answer follow up call, to assist the progress. Most people want to achieve success in life. Different people define success differently. The book called Does That make Sense?, Everyone's Guide to Personal Empowerment and Success by Jonathan Walker, Ph. D will help a person to get started on their path to success. The author is an award-winning martial artist, a holistic health care practitioner and a speaker, who "has dedicated his life to improving the quality of health and wellbeing of others. " He is a CEO of QiSsage Body Systems, LLC.
Jonathan Walker encourages us to use the book in interactive way, taking your time to digest what you have read. As i followed the author's suggestions on how to use the book and jotted down notes in the space provided in the end of each chapter, I got a clear picture of what success means to me. I read on about important concepts that are necessary to understand in order to achieve goals in my life and ultimately the kind of success I wish to attain. I also became aware of the road blocks that could be preventing me from my achievements and how to overcome these obstacles.
By the end of the book I had my own campaign for success formulated. The author emphasizes the importance of taking action: "With negativity nullified and positivity on your side, the road ahead is clear for traveling". I am sure it would be an interesting and exciting journey. The book is an easy to read guide that can help anybody to find their own way to success. Odds are if you are facing similar problems in your business and reading this article we have something in common. You love this industry and you don't want to quit your opportunity but you need solutions. You need results!
Jonathan Budd is a veteran network marketer that came to this industry with nothing. When i say nothing I mean he had no warm market that listened to him and no skill, money, education or background. He struggled for over a year doing many of the same marketing strategies that i was using.
For example I was considered the 3-way call Guru in my marketplace. I would hand out at least 2 Dvd's, Cd's, or Magazines everyday. I would prospect people at malls, small businesses, restaurants, etc., I would cold call hundreds of business opportunity leads, I would attend my weekly briefing and stay plugged into my companies training calls. I would attend larger events and invite prospects to these events. I was following my companies 'easy-duplicatable-system' religiously.